Remodeling vs. Restoring after Fire Damage within Your Los Alamitos Residence
6/17/2021 (Permalink)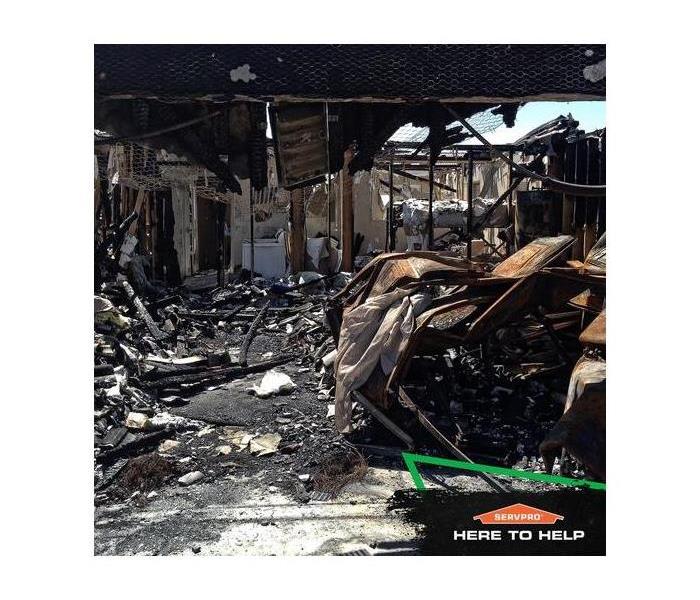 Our professionals have state of the art equipment to clean up and restore your home so you can return safely after a fire.
Certified SERVPRO Technicians Quickly Remediate Damage After Fire Damage in Your Home
After a house fire in Los Alamitos, some homeowners decide that restoring their home to the same floor plan does not suit the needs of their families. What may have worked out wonderfully at purchasing time can become much smaller for a growing family. Empty-nesters might find that their homes now offer too much living space and desire to change it so it can serve other purposes.
After fire damage affects their Los Alamitos home, residents have different options regarding restoration. A new floor plan is an option if a home sustains enough damage that gutting the interior walls and other structures took place. Some homeowners choose this option to make their homes suit their current needs better and save on rebuilding costs.
Fire Damage Restoration
The professionals at SERVPRO are here to serve our customers' needs after a disaster, including going the extra mile in preparing fire damaged homes for such extensive restoration work. Ensuring that a clean slate, free of all debris and non-essential or burned structures, no longer can impede rebuilding efforts, we help make sure that reconstruction efforts can proceed on schedule. Part of proceeding along this journey includes insurance agents and gaining their approval. As a neutral third party, we often help homeowners by providing written assessments of the damage.
When a home's floor plan remains primarily unfazed by a fire, significantly changing it should come only after careful consideration of the factors involved. Costs can rise considerably in such cases, and homeowners should factor in possible complications involving electrical wiring, plumbing, and other issues. Removing a wall may seem simple enough to carry out until builders determine that the wall in question provided structural support to the second level of the house.
Other damages, such as personal belongings, furniture, household furnishings such as carpets, draperies, blinds, and big-ticket items, are listed on our inventory sheets. We place each one in the appropriate category as salvageable, destroyed, or uncertain, helping you complete claims involving replacement costs.
SERVPRO of Seal Beach / Los Alamitos / Cypress strives to help the people in our area continue their lives after disastrous events. Locally owned and operated, we want to help families affected by fire damage return home. We are always ready to help you, regardless of the hour, 365 days a year. Our services are available 24 hours a day by calling us at (562) 431-9400.