We Have The Best Techniques To Restore Your Los Angles Home
8/29/2019 (Permalink)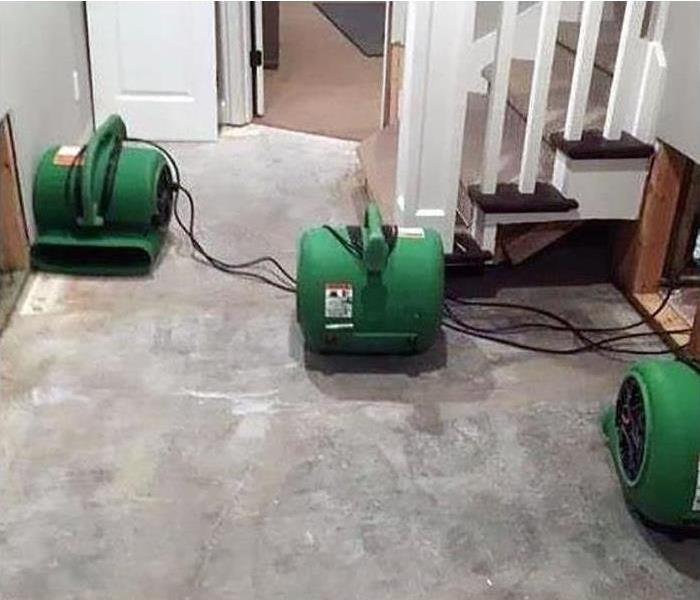 Our crew is trained in water damage restoration, upholstery & fabric cleaning, applied structural drying, and odor control.
Tips for Performing Water Removal in Your Los Angeles Residence after an Appliance Leak
Leaks from appliances are more than just annoying. The leaks can come from your dishwasher, refrigerator, or washing machine. Leaks can cause damage to the floors and the possessions that come into contact with the water. Water damage is classified according to its severity. When professionals come to your home to fix a leak from an appliance, they know that they can expect to find gray water.
If you experience water damage in your home, you need to act fast. Beginning the process of water removal in your Los Angeles residence can minimize further damage. When dealing with an appliance leak, there are some steps you need to take. It is vital to call a water damage restoration firm like SERVPRO immediately. However, before the professionals arrive, you can do the following things to salvage your possessions and avoid a big mess:
Shut off the main water supply to your house or the supply valve to the leaking appliance.
Disconnect the appliance from its source of power to prevent electrocution or fire hazards.
Remove water from the affected area using a shop-vac as soon as possible to prevent long-lasting damage.
There are varying stages of water damage depending on the level of contamination. They range from clean, to gray to black. Water from an appliance leak could be clean if it comes from the supply line to the dishwasher. However, if clean water remains standing in your home for lengthy periods, microbes like fungi and bacteria can grow in it. High humidity can result in higher concentrations of fungi and bacteria in the air. Microbial colonies expand because of warm temperatures.
Detergents, soap, grease, and food particles make water gray. Gray water is not as dangerous as black water, but extra care needs to be taken when removing it. If left to sit for too long, the gray water can damage your floors because of the chemicals found in the detergents. Gray water also becomes black water when it remains in a home for an extended period.
If the leak was significant and the water spread to different rooms of your house, you can trust SERVPRO franchise professionals to extract it effectively. We use powerful portable extractors to remove as much water as possible to expedite drying. Portable extractors enable us to access restricted areas. Our technicians also place air movers and dehumidifiers in a home to dry the affected areas to prevent mold growth. We also use advanced moisture detection devices such as infrared cameras to inspect and monitor the moisture in building materials. We know the importance of preventing further destruction to your expensive home and possessions and keeping your family safe.
Appliance leaks can happen at the least expected time. SERVPRO of Seal Beach / Los Alamitos / Cypress is ready 24/7 to help you with your water loss emergency. Contact us at (562) 431-9400 for quick restoration services. We have the expertise to make your water loss incident seem, "Like it never even happened."
See more about Los Angeles.