We Put The Flames Of Worry Out In Seal Beach After A Fire Disaster
8/19/2019 (Permalink)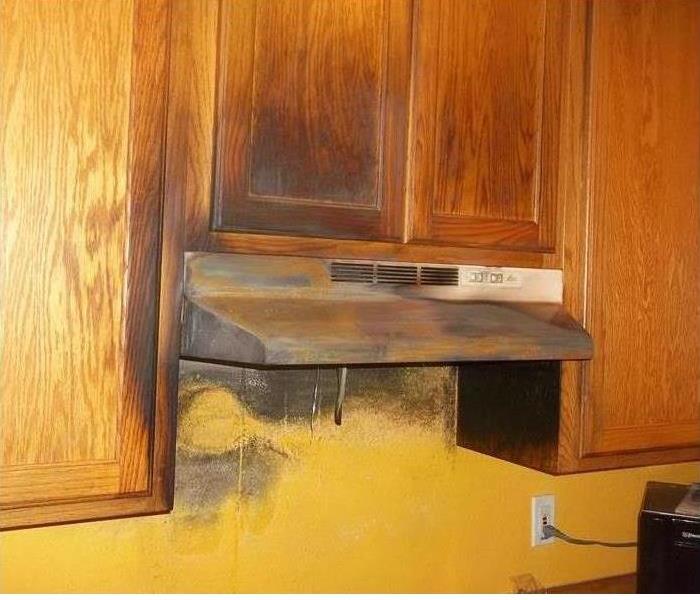 The hood in this kitchen caused a fire from the buildup of grease in the filter. We arrived right away and began restoration.
Fire Debris Removal for Your Seal Beach Quick Service Restaurant
As part of a franchise restaurant chain, you must appeal to a much broader audience of those both living in and also visiting Seal Beach. Your goal is to provide a universally positive experience, much like these same customers could experience in any of the other restaurant locations across the country. That requires a fast response and the acquisition of qualified restoration personnel when disasters strike the building to ensure that you do not need to close your doors to hungry patrons.
Fire damage in Seal Beach fast food restaurants presents a widespread and challenging obstacle to overcome, especially when the damage happens in higher trafficked regions of the eatery like the kitchen or dining areas. Even something as basic as fire debris removal, which is a base service offered by nearly every insurance provider, must get handled delicately to prevent worsening conditions and to prevent the spread of these effects further through the property.
Understanding the severity of the situation is among the first steps that our SERVPRO team must take when we first arrive at the restaurant. This assessment can help to determine the best approach to restoration and helps our crew chiefs and project management to develop an effective recovery strategy. From emergency tarping and board up to full containment solutions to reduce the spread of harmful effects to areas where you have customers eating, we have the experience to help.
Our SERVPRO fire damage restoration technicians and cleaning specialists work side by side to offer practical solutions, including controlled demolition, soot removal, and deodorization. With the fast response to these emergencies from competent professionals like ours, we can reduce the need for replacement materials and often restore and protect affected installed materials instead.
If the doors of your fast food restaurant do have to close, our SERVPRO of Seal Beach / Los Alamitos / Cypress team can make sure that it does not stay that way for long. It is our business to get you back in business, and that starts with a committed 24/7 arrival time with the resources and equipment to make a difference. Give us a call anytime at (562) 431-9400.
See more about Seal Beach.