Don't Let Flood Damage Take Over Your Seal Beach Business
6/16/2019 (Permalink)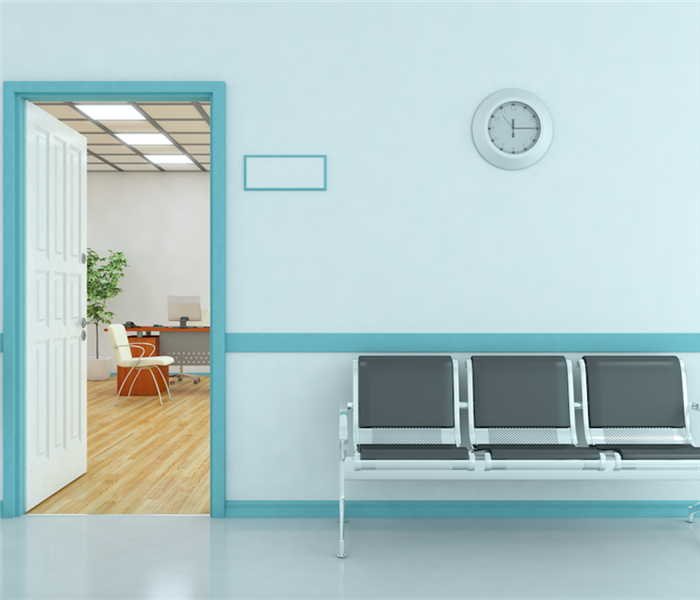 Don't let your Seal Beach dental office be taken over by flood damage. Contact SERVPRO today for remediation assistance.
Get Your Seal Beach Practice Back In Business After A Flood!
Severe storms often bring flooding which can cause damage to local businesses in Seal Beach. Weather-related flooding in your dental practice can make it difficult if not impossible for you to open your doors to patients as it often consists of bacteria-ridden Category 3 groundwater.
When disaster strikes, you need professionals who can work efficiently to get your business back on its feet as soon as possible. Our SERVPRO water damage restoration technicians (WRT) know that your patients often cannot afford delays when it comes to their health, so we work quickly to mitigate the flood loss in your Seal Beach dental clinic. Water from heavy rains can seep into carpeting and dentist equipment such as x-ray machines. Additionally, water in your practice's office can penetrate filing cabinets and computer cases causing damage to both your paper and digital patient records.
Our WRT crew members can come to your business at times that work best for your such as during off hours when your patients are not present. Once we have arrived and assessed the damage, we can begin pumping out the flood waters with the use of industrial grade wet-vacs and pumps. When most of the standing waters are removed, we can inspect your carpeting for water damage. Commercial grade carpeting typically must be replaced after exposure to water as it permanently loses adhesive strength. Additionally, Cat 3 flood water can easily penetrate and soil carpets, forcing us to discard contaminated sections that can pose a health risk.
If the electrical equipment in your dental practice has been damaged, our techs can help prevent further damage by wiping down surfaces and spraying on a light disinfectant to prevent contamination from Cat 3 black water.
Floods can cause major headaches for business owners which is why SERVPRO of Seal Beach / Los Alamitos / Cypress is available all day at (562) 431-9400 and can help you open your doors as soon as possible.
Click here to see more about Seal Beach.